DIR – 3 KYC is mandatory for every director of a company who has been allotted the Director Identification Number (DIN). It must be filled before 30th April 2020
A director who is filling this form first time he has to file DIR – 3 KYC but if he has already filled this form in past even only once, and there is no change in any details, then he may fill the form DIR – 3 KYC- WEB. In this article, we are going to explain step by step process of the DIR – 3 KYC – WEB.
Applicable fee for filing your DIR – 3 KYC – WEB:-
There is no prescribed fees for filling this form but if this form is not filled before the due date then there is the penalty of Rs. 5,000/- and also the DIN has been deactivated due to the non-filing of the DIR-3 KYC.
Step by Step procedure to file DIR – 3 KYC – WEB :-
Step – 1 :- Login to http://www.mca.gov.in/mcafoportal/login.do
Step – 2 :- GO MCA SERVICES > DIN SERVICES > DIR-3 KYC WEB
Step – 3 :- Enter DIN > Submit > Verify OTP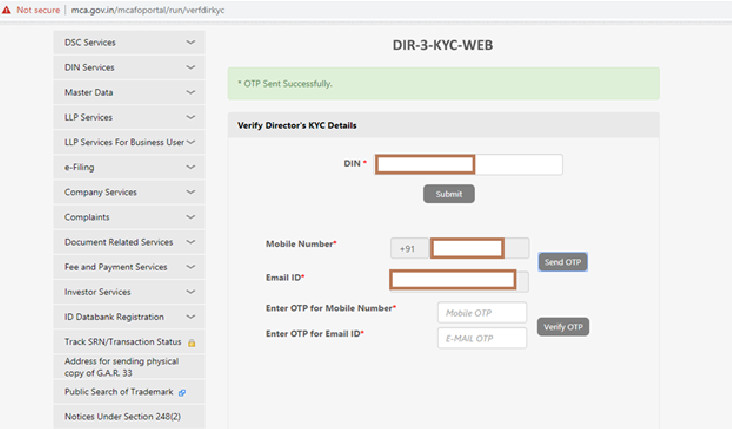 Step – 4 :- Check all the mandatory Fields ( If there is any correction needed than applicant need to be filled DIR – 3 KYC instead of form DIR – 3 KYC WEB) > Click on Submit
Step – 5 :- Check Fees or late fee if any > Press "Continue"
Step – 6 :- Challan generated
Let us know if there is any query related to this article or any previous article. Contact us